This is me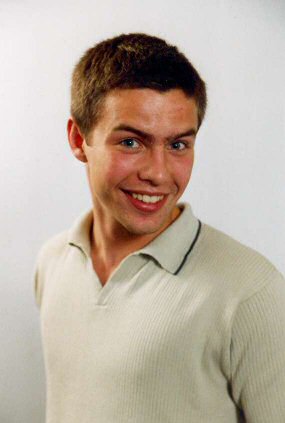 My name is Grzegorz Nowak and on my birth certificate i have a middle name Bartłomiej. This name was removed when I came to Denmark, probably because the letter ł :-). I was born in Wroclaw (Poland) 23. October 1982. I came to Denmark(DK) in 1985, and it was difficult to learn the danish language. Today it is different, I struggle not to forget my polish. In the moment I live partly owned apartment in Hasle, Århus the second greatest city in Denmark. I have finished my studies and have a master in logistics from Århus School of Business.
I currently work at AgroTech as an development consultant in the agriculture/logistics area.
In my spare "work" time I work on multiple projects, so I don't get bored. My biggest project is probably WebDrive, which is partly a FREE file server service. I am the responsible project leader on WebDrive, and cooperate with my friend Claus Andersen who is studying computer science. I have some other web projects for instance grn.dk. As you can see it's very important that this site is validated by the w3c organisation.
In my spare "fun" time I like to play around with my guitars, badminton, or UT Unreal Tournament G.O.T.Y. edition. UT is totally kewl, I especially love the game type instantgib capture the flag(ictf). My current nick in UT is Ninja_Dolph former known as DARK_DEVIL, and I hate assrunners, laggy games, and when my ping is jumping sky high(I am on a shared wlan).
Currently (2008-07-21) I administer the following sites: BalleDyreklinik.dk -|- WDSupport.dk -|- WebDrive.dk -|- jobnow.dk -|- grn.dk -|- echip.dk (Udgår) -|- nowa.dk -|- logistikforum.org .
Bank information
My primary account reg: 2273 account: 8974711169
If you think I am very cool, you can give me 10 DKK(danish crowns) by ewire:

7.5 DKK is approximately 1 EURO.

Webdrive.dk reg: 1981; account: 6878734953; IBAN: DK9020006878734953; Swift: NDEADKKK
Donate if you want to improve the webdrive.dk service. All donations will be announced on webdrive.dk. Remember to note "webdrive.dk donation" when donating! All donations will be treated anonymously, unless stated otherwise.

My brothers (Kasper Nowak) account reg: 2380 account: 7557103060.
Gallery - me